How Men Can Prepare For A Spring Party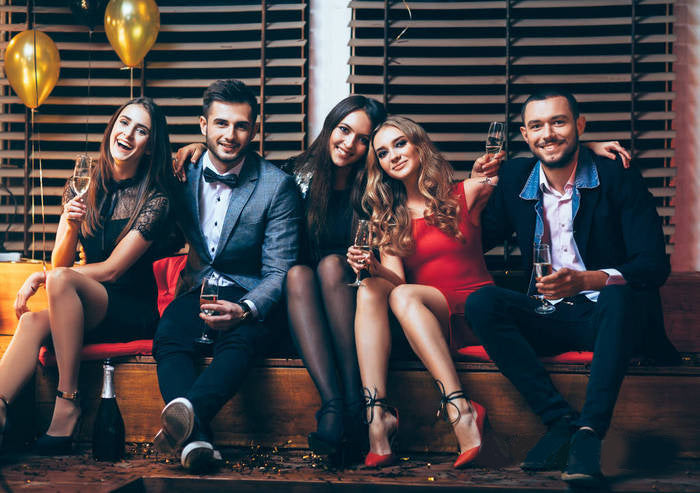 As the weather warms, a series of activities, including spring parties, will follow. Whether it's a garden party, brunch or cocktail party, you want to look the best. After all, spring is a new beginning, so why not re-examine this occasion? If you're looking to make a statement at your next spring party, a slim fit suit is the way to go. Not only will it show off your style, but it will also give you a sleek and polished look that is sure to turn heads. Here are some tips to help you look good at the spring party.
1. Choice of men's suit 
The key to looking good for a spring party is to choose an outfit that's both stylish and comfortable. At our store, we have a wide selection of slim fit suits in various colors and styles to suit any taste. From classic black to trendy pastels, we have everything you need to look your best this season.
Spring is a time for light fabrics, pastel colors, and floral prints. Opt for a printed suit, shirt or light pants in soft, breathable fabrics like cotton or linen. Don't forget to check the weather forecast beforehand to ensure you're dressed appropriately.
2. Accessories
When it comes to accessories, there are plenty of options to choose from. A classic tie or bow tie is always a great choice, but if you're feeling more adventurous, try a patterned or textured one. Pocket squares can also add a pop of color and personality to your outfit.
Accessories can elevate any outfit. For a spring party, a nice watch or a pair of sunglasses can also complete your look. Just be careful not to overdo it - less is often more when it comes to accessories.
3.Get a fresh haircut
A fresh haircut and shave can do wonders for your appearance. Visit your barber a few days before the event to freshen up your look. If you have a beard or mustache, make sure to trim and groom it as well. Take care of your skin. Healthy skin is important for any good look. Make sure to take care of your skin by drinking plenty of water, using a good moisturizer, and applying sunscreen if you'll be spending time outdoors. Exfoliating your skin a few days before the party can also help give you a fresh, clean look.
4. Wear the right shoes
Shoes are another crucial element to consider when putting together your spring party look. Loafers and dress shoes are both excellent options, depending on the formality of the event. For a more casual affair, try pairing your slim fit suit with a pair of stylish sneakers.
Your footwear can make or break your outfit. Opt for a comfortable pair of shoes that you can walk and dance in. A nice pair of loafers or dress shoes can work well, or if the dress code is more casual, a pair of clean sneakers can also be a good option.
5. Don't forget about grooming
In addition to a fresh haircut and shave, make sure to take care of the little details as well. Trim your nails, clean your shoes, and iron your clothes to ensure that you look sharp and put-together.
In conclusion, whether you're attending a wedding, graduation, or other formal event this spring, a slim fit suit is an excellent choice. Pair it with accessories and shoes that complement your style, and you'll be ready to make a statement wherever you go. Come visit us today and let us help you create your perfect spring party look.
---
0 comments