How Many Suits Do Men Need in Their Daily Life?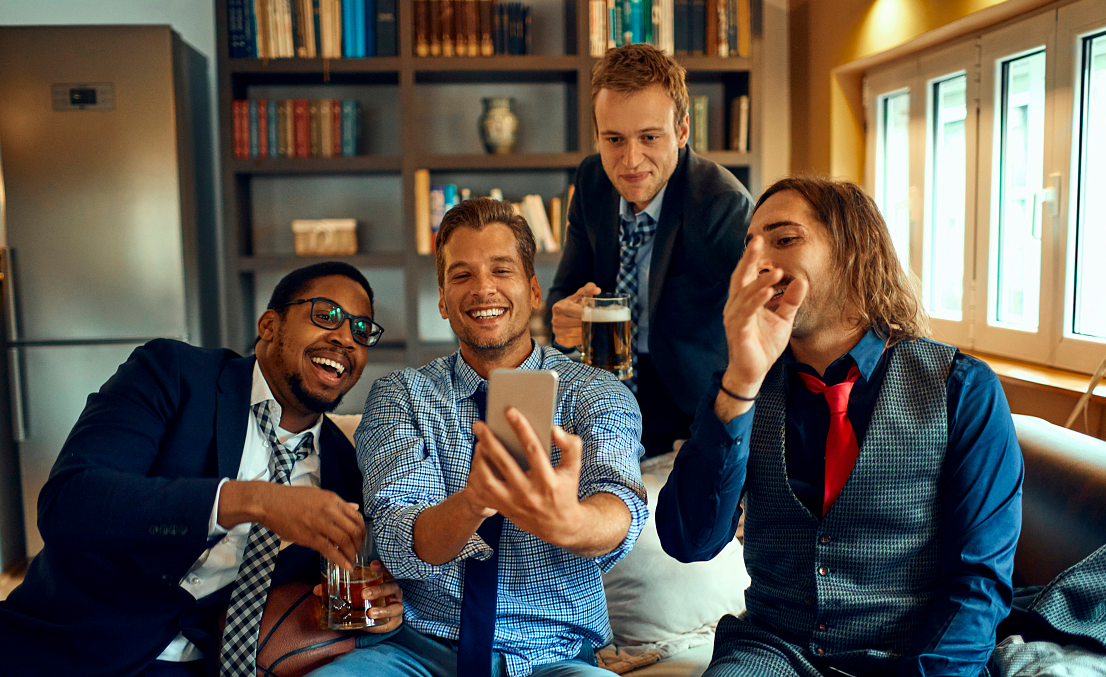 As we all know, suits are the most common outfit a man wears in his daily life. They can wear different styles of suits for any important occasion. Our men's suits are available in a variety of cuts, styles and colors, so you can easily find the perfect match for your individual style. So how many suits does a man really need?
The guy who never wears a suit
I will suggest the number of suits each type of person should have and which suits those should be. So, the guy who never wears a suit doesn't have to wear a suit to work, prefers more casual clothes, and doesn't like to get dressed up to go out, even if there seems to be no possible occasion ever to wear a suit, the guy who never wears a suit still needs to have one suit.
There are certain events, as infrequent as they may be, where it is best, if not required, to wear a suit. I'm thinking specifically of weddings and funerals, and now, if you say, "I don't need to wear a suit to that," I would say, "It's not about you. "It's about showing respect to the people for whom"and with whom you are attending those events." Now, because this is a suit you would wear to a more formal event type, I suggest a dark navy blue or charcoal grey wool suit: Two-button, single-breasted, notch lapel, flap pockets, double breasted, plain bottom trousers. The darker colour is appropriate for the formality of either type of event, and the styling is conservative enough that even the guy who never wears a suit would feel comfortable wearing it.
The occasional suit wearer
Next, we have the occasional suit wearer. He doesn't have to wear a suit to work but wants to look good and will get dressed up for specific events like a wedding, date night dinner at a nice restaurant, office holiday party on New Year's Eve, and occasions lines. Maybe not crazy about wearing a suit, but likes to do it when it's called for/appropriate, and let's say that this is the type of person who doesn't want to go overboard or put a lot of thought, time, effort, or finances into an extensive suit collection.
So, for this guy, the occasional suit wearer, I will recommend having three suits: a navy blue hopsack suit, a mid-grey wool suit, and a khaki cotton suit. I do the same conservative styling on these suits: again, two-button, single-breasted, notch lapel, flap pockets, double vent, plain bottom trousers. However on the hossack suit, I might do a cuff on the trousers, and on the Khaki cotton suit, I would do patch pockets instead of flap pockets. I'd pick a hossack suit simply because even if you're not going to wear a suit all the time, you can very quickly wear the jacket separately—the same thing with a Khaki cotton suit. Not only do you have the jacket as an independent, but you've also got a great pair of pants. This lineup of three suits will have you covered for any occasion and season.
The guy who has to wear a suit to work
All right next,we are talking about the guy who has to wear a suit to work. Whether this person likes wearing a suit or not, it doesn't matter because it's part of the workplace uniform. For this individual, I would recommend having five suits. We're going to do three of them in a quote/unquote four-season wool, and then for the other two, one of them we'll do in a summer fabric, and the further we'll do in a fall/winter fabric. So, the first three, of course, we're going to have our navy blue suit, a mid-grey suit, and then I'm going to throw in some pattern and suggest a subtle windowpane. The Colour here would be up to you, though I would recommend a navy or a grey. I have a grey windowpane suit that I always wear and love. Even for someone who might not be into significant patterns or making a bold statement, a windowpane like this is a great option to add some diversity and range to your suit collection.
Again, I would stick to a more conservative styling, like I've talked about before, two-button, single-breasted, notch lapel, flap pockets, double vent, and plain bottom trousers. Now, as we are thinking about branching out and adding some range to the collection, I think it's essential also to consider a couple of seasonal suits. For summer, I recommend a khaki cotton suit that I would wear with patch pockets on the jacket, and then for fall/winter, you need to have flannel in your rotation. A mid-grey flannel suit is one of the most classic options. I would style it conservatively. However, I would put a two-inch cuff on the pants. Heavier fabrics like flannel do well with a cuff, as it creates a little bit of extra weight, which helps with the drape of the material. Now, if you're interested in having a suit that isn't styled so conservatively, this is the one, the flannel suit, that I would do something different with. Instead of a single-breasted suit, this is a great one to do double-breasted, with six buttons with a peak lapel. It'd be slightly different than the other four in your lineup but still highly classic.
The guy who happens to be into classic style and wearing suits.
So, the last guy, the men's style fanatic, is the guy who doesn't need my advice. There's already so much passion, knowledge, and opinion there that it becomes very subjective in terms of which suits to have. It becomes not a need-based process but more about curating what you like and what you're interested in wearing yourself. I think a suit lover will have those basics: a ball of navy wool, mid-grey wool or charcoal grey. Windowpane wool, a khaki cotton suit for summer, and a mid-grey flannel for the fall and winter. At that point, I think it becomes about the love of fabric, colour, and more seasonal options. So, for spring/summer, you're talking linen, fresco, Solaro, and then for fall/winter, lots of flannels and tweed in different weights. Chalk-stripe flannel is one of my favourites. Here, for the men's style fanatic and the suit lover, the sky is the limit, and there honestly is no limit to the number of suits that this person could have. I hope that was helpful. 
---
0 comments